3 Tips to Avoid Common Locksmith Scams
When you trust our experts at
Capital Locksmith
, you are trusting the most experienced, licensed, bonded, and certified locksmiths in the province. Our locksmiths are part of a company with a peerless reputation for service, experience, efficiency, and professionalism. Whether you need new locks for your home or place of business, or if you find yourself dealing with an emergency situation, we can provide you with the support you need, when you need it. Unfortunately, when it comes to locksmiths in Ottawa, or anywhere else, not all of them are established or maintained equally. The sad truth of the matter is that there are a lot of scam artists out there. However, this isn't as worrying as it might sound. With a little caution, you should be able to find locksmiths you can trust for just about anything you need.
How to Avoid Locksmith Scammers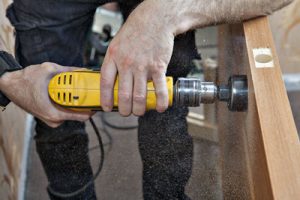 Have you ever been locked out of your
home
or
car
? Under such situations, we have a tendency to panic. This is a natural state of mind for a situation such like this, but it can also lead to a plethora of problems. Such desperation can compel you to pick the first locksmith you find, without even bothering to do any research. Again, this is understandable. The issue is that we see this sort of task as something just about anyone can handle. Nothing could be further from the truth. Regardless of why you need a locksmith, it is vital to make sure you do your homework ahead of time. In other words, don't wait for an
emergency
, or anything else, to know where to turn for a reliable
Ottawa locksmith
. Do the research now. And make sure you find out which scams to avoid from fraudulent locksmiths.
Tips for Avoiding Locksmith Scams
The truth is that there are lots and lots of things you can do, or keep in mind, when it comes to how to avoid locksmith scam artists. While we would certainly invite you to research those possible scams beyond this article, we think we've paired things down to the three biggest things to keep in mind.
Here are the best 3 tips to avoid locksmith scams:
 Make sure they are legitimate: Believe it or not, but it's not actually that difficult to figure out if a locksmith is legitimate or not. The fastest way to get your answer is to check for a physical address, and then make sure the locksmith company is actually located at that physical address. Furthermore, if a potential locksmith will not give you a physical address, then your best bet is to just move on. Anyone who isn't willing to give you concrete, researchable information on their business is clearly not a business that you should patronize.
Get an estimate: As we mentioned before, getting an estimate is another essential aspect of any experience with a professional locksmith. Don't be too concerned if the actual costs are slightly off from the estimate. However, when we mean slightly, we do mean slightly. A good locksmith can give an estimate that will almost certainly not change, or only change by a few dollars. Do not trust any locksmith that will not give you an estimate. When looking at reviews of locksmiths in your area, pay attention to reviews that mention things like "hidden fees." Another reason why research helps is because it gives you an idea of what a typical estimate will be for a situation such as yours. If a quoted price seems too good to be true, then it almost certainly is. Even so, don't be afraid to ask a locksmith about the possibility of hidden/unexpected charges.
 Check the vehicle: Virtually all professional, reliable locksmiths are going to have vehicles to indicate their business. Any locksmiths that don't have such vehicles should be treated as red flags. Remember that you deserve to have a hassle-free, relaxed experience with any professional. That includes Ottawa locksmith professionals.