Things You should Know about Locksmiths and their Training
When you hire a locksmith, you generally know what to expect in terms of at least one of their services. Of course, many people do not know just how well these professionals are trained or all the services they are able to offer. Here's what you need to know about
locksmith training
and what to expect.
What They Can Offer
Locksmiths offer a wide range of professional services including
lock repairs and replacements
. They can also
install master lock systems
and many professionals offer auto locksmith services too. These experts specialize in commercial and residential locksmith services alike. Whether you need a lock changed, a high-security lock installed or assistance gaining access to your safe, you can be sure that a trained and experienced locksmith can help.
What do Locksmiths Learn
In order to provide customers with
professional locksmith services
, it is important for these professionals to be properly trained and prepared for any situation. Locksmiths are trained to perform a variety of expert services including working on residential locks, home security, commercial property security, electronic security, auto locks and security as well as panic hardware. More recently, locksmiths also specialize in electronic locks and
smart lock systems
.
Qualifications
While locksmithing is not a regulated profession in Canada, most companies only hire those with the appropriate credentials. For the most part, a diploma or certificate is obtained after successfully completing the training program.
Education Requirements for Locksmith Course Registrations
In order to register for a locksmith course, a
high school diploma or GED
is the minimum requirement. For those who are still in high school, the guidance counselor will need to offer assistance in finding a type of apprenticeship to allow the student to study while working in the field. Co-op programs count towards high school diplomas. Apprenticeships usually take approximately three years in order to complete and they provide excellent hands-on experience.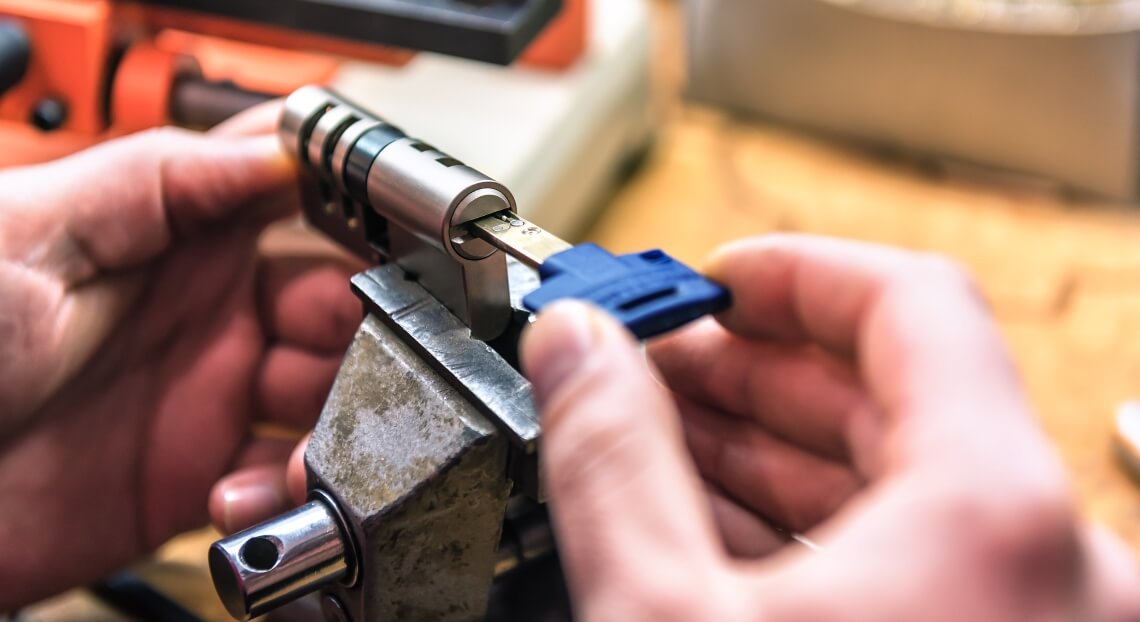 Online Courses
There are online locksmithing courses available which allow the student to learn according to their schedule. It also makes it easier to continue with an apprenticeship while studying. Study materials are sent via mail and, in some cases, exams can be taken online too.
Private Locksmith Academies
Different locksmith courses offer different levels of training. For those who wish to specialize in some of the more advanced or complex services, it might be in your best interests to look into specialty courses offered by these academies.
What is TAOL?
TAOL stands for
The Association of Ontario Locksmiths
. This is an excellent resource for networking opportunities and it is also where customers go to search for reputable locksmiths. As you can see, being a locksmith is not just about knowing how to install or pick a lock. Training and experience in the industry is needed in order to ensure that customers are provided with the very best quality services. When looking for a locksmith you can trust, it is important to make sure that they have
the right qualifications
as well as plenty of experience. It is also important to look into the history and
reputation of the locksmith
before you hire them. While no business will have a 100% perfect track record in terms of complaints. Of course, if you notice a particular pattern in terms of complaints or more complaints than happy customers, it's certainly cause for concern. For professional locksmith services in Ottawa,
contact Capital Locksmith at
(613) 457 5135
today.