Most Secure Type of Keys On The Market
In terms of the most secure type of keys on the market, it's important to make sure of one thing: the most expensive one isn't necessarily what you need. This may sound a little strange, but what you want to do is consider your needs. You want to get as specific with this as possible. Once you have an idea of what you need for your commercial or residential property, start looking at the various possibilities available to you.
At Capital Locksmith, we can definitely point you in the right direction. Not only do we offer the widest range of locks and keys to available, but we can also help with all aspects of installation and maintenance. When we become your locksmith, you can count on us for just about anything you might need.
Even so, it never hurts to have an idea of the options that are available to you.
Benefits of Choosing the Right Key and Lock System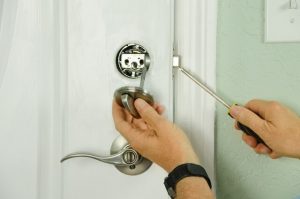 We want to make sure you choose the right type of key and lock for your needs. There are a lot of benefits to making sure you do this. We rely on keys and locks for so much in our lives. They protect our homes, our property, and even our businesses.
Furthermore, a good lock can even be used as a deterrent for criminals. Remember that when an intruder tries to break into a home, they are looking for the one with the easiest entry point. As long as you have the right locks and keys in place, you will almost never have to worry.
Keys that have been lost or stolen should be reported at once. You also don't want to tag your keys with the location of your lock. Remember as well that there are numerous types of locks and keys out there. The challenge on your end will be to find something suitable to your needs.
Types of Keys And Locks
As we mentioned before, there are a lot of different possibilities out there for someone who wants keys and locks. Don't feel too overwhelmed by what's available to you. At Capital Locksmith, we are happy to answer any questions you may have and to take you through the myriad of possibilities that are available to you.
At the same time, a little information into the different options available can go a long way:
Padlocks and keys: Portable and sturdy, you can find these locks in a variety of different shapes and sizes. These are mainly used to secure a bike or briefcase. Rekeyable and non-rekeyable are your two main options.
Window locks and keys: Window locks are designed to stave off easy access to your home. Burglars generally prefer to not have to smash open a window to get inside, so the right locks are definitely going to provide you with a powerful deterrent. Sliding window track locks and sash locks are two of your best bets. Louver window locks are also a possibility.
Exterior door locks and keys: This is one of the first areas of home security you are likely to think about. It is one of the most significant lock and key purchases you are going to make for your home, your place of business, or any other space you have in mind. There are different levels of security available. Choose something that will make sense for your particular needs and situation. A deadlocking latch bolt with a heavy-duty fitting is often the route people prefer.
Interior door locks and keys: This is another area in which it will be essential to make sure you fully understand the possibilities that are available to you. An ideal interior lock will include a release device for emergencies. These are very useful when you have small children or the elderly in your home.
Regardless of what you ultimately choose, try to do all of your key shopping in one fell swoop. You should also choose something that won't be too intrusive in your home or place of business.
Our locksmith experts at Capital Locksmith are ready to tackle any lock issue you may be faced with. Whether you need to have some backups created, or if you want to have the locks changed entirely, we can help. You can also come to us for those unfortunate situations in which you find that you have just lost your house key, or some other key of considerable value.