Capital Locksmith Is The Most Reputable Locksmith In Stittsville
There are few things more troubling than a broken key, faulty lock, or arriving at your property to find that the locks have been compromised. Since your locks are your first line of defense on all forms of property, it's easy to understand the urgent nature of professional locksmith services. Fortunately, Capital Locksmith Stittsville is always available to help at the drop of a hat.
Stittsville Locksmith Experts
There is no substitute for professional locksmith services. While you could attempt to extract a key or pick a lock yourself, there is no guarantee that you won't make the problem worse or cause further damage. Our team has all the tools and experience necessary to perform fast locksmith services around the clock while protecting your privacy with our various security checks and procedures.
Comprehensive Locksmith Services
At Capital Locksmith, we specialize in all types of locks. These include commercial, residential, and auto locks. We even provide high-security lock services and are able to offer professional advice regarding the best type of safe to suit your needs. If you are locked out of your home, business, or car, our team will come to your aid right away. Should you notice that your lock has been broken or tampered with, remember that it's important to resist the urge to enter your home since a burglar could still be inside. Such instances should always be reported and it's essential that you have your locks repaired, replaced, or
rekeyed
in order to prevent a second attempt. Our commercial property services include high-security locks as well as master key systems. We are experts at assessing property risks and we are also able to make recommendations regarding security upgrades and the best solutions for your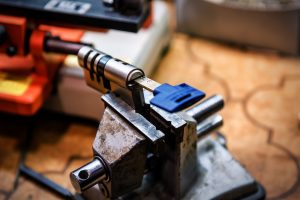 property. Our team also works very carefully on every lock in order to ensure that neither the lock nor the door suffers any additional damage. With the right tools and extensive experience, we are able to solve various locksmith problems right away.
Emergency Locksmith Stittsville
In our experience, we have come to learn that locksmith emergencies can occur at any time of the day or night. Which is why we offer our professional
services 24/7
. No matter the day or time, we are available to assist you with your locksmith needs throughout Stittsville. Not only do our locksmiths arrive quickly, but we also come prepared to get straight to work on the problem to ensure that you don't have to endure any unnecessary delays.