Capital Locksmith Now Serves Gloucester Area
A faulty lock, broken key, or any other similar problem can make it feel like your life is upside down. Being locked out of your home, not being able to leave your office due to a lost key, or locking your
keys inside your car
are all common yet extremely inconvenient problems. Fortunately, with the help of Capital Locksmith, you will be on your way again in no time! We are available throughout Gloucester for all your locksmith needs.
Reliable Gloucester Locksmiths
When you hire a locksmith, you need to know that you can trust them. It's not only about getting the job done right, but also respecting your privacy and security. Our team of experts always conducts the necessary checks before working on any keys or locks. This is to ensure that you and your assets are properly protected.
Commercial, Residential, and Car Locksmiths
At Capital Locksmith, we offer a full range of services including commercial,
residential
, and
auto locksmith
services. If you notice that the lock on your home has been tampered with or if it is no longer effective, it's important to call us right away. We will ensure that the lock is appropriately rekeyed or replaced and you can rely on our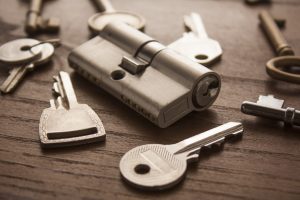 professional expertise when it comes to security advice. Your commercial business is not only home to equipment and inventory, but also client data and other sensitive information. All of which needs to be protected by the toughest possible locks and security measures. Whether you are looking to upgrade or you would like to replace a broken lock, you can depend on us for fast assistance. We also offer comprehensive auto locksmith services in Gloucester and, since you are most likely in a hurry to get behind the wheel, we always arrive without delay. There is no need to leave your vehicle parked in an unsecured location when our team is a matter of minutes away.
Urgent Kanata Locksmith Services
A broken key, lock, or another similar problem should always be resolved promptly in order to reduce any unnecessary security risks. Since these kinds of emergencies do not always occur during regular office hours, our team is available 24/7 throughout Gloucester for your convenience and peace of mind. We always perform the necessary checks before working on any locks or keys and we also arrive prepared with the right tools for the job. Thanks to our speedy service and utmost professionalism, you can get back to life as usual in no time.