Your Best Locksmith Services In Kanata
There are few things more worrying than a broken lock or key. Even if you have other security measures in place, the locks on your doors are essential for securing your property. At Capital Locksmith, our team of experts is available for speedy service throughout Kanata. No matter the locksmith emergency, we are always available to assist.
Kanata Locksmiths You Can Trust
When hiring a locksmith, trust is an important factor. You are trusting somebody with the security of your home, business, or car. This is why it is essential that you choose a qualified and reputable
locksmith expert
. When you choose Capital Locksmith, you get the very best professional assistance without delay anywhere in Kanata.
All the Locksmith Services You Need
Capital Locksmith is proud to offer a wide variety of professional services. If the security of your home has been compromised or if you want to upgrade your locks, you need a professional and experienced locksmith. Older locks can pose a security risk and they should be replaced and upgraded regularly if you want to keep intruders out. The same can be said for securing businesses and commercial properties. Of course, commercial properties require even more security than residential properties which is where high-security, Wi-Fi, Bluetooth, and other top security solutions come in. No matter the type of lock, you can rely on Capital Locksmith for fast and professional assistance. Apart from commercial and residential properties, we also provide expert auto locksmith services. No matter where you are in Kanata, our locksmiths are always available. Since we are
locally based
, we are able to arrive quickly and we always arrive prepared with the tools for the job. Our team always conducts the necessary security checks prior to working on any locks or keys. These steps are taken to ensure safety and privacy or all our clients.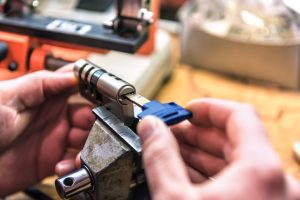 Emergency Kanata Locksmiths
A broken lock, key, or other similar problems often occur at the most inconvenient times. Fortunately, Capital Locksmith is just a phone call away! We are available 24/7 for your convenience and we are both trained and experienced in performing a wide variety of expert locksmith services. From broken key extractions and lock replacements to high-security lock installations and professional security advice, our team has all of your needs covered. With our help, your business, home, or car can be more secure and you can keep thieves at bay.